Sustainability 
When creating sustainable landscapes you need to reduce energy use going into the garden. These are some basic principles to follow when creating a sustainable landscape:
 Soil carbon locking
   To do this you need to lock carbon up in your soil by adding additional organic matter to your soil.
 Compost
    Making your own compost is another necessary tool if you want to be self sustained.
 Grow food not lawns
    A few other tools are to remove your lawn and grow food instead. It is important to understand the climate of the yard you are designing for.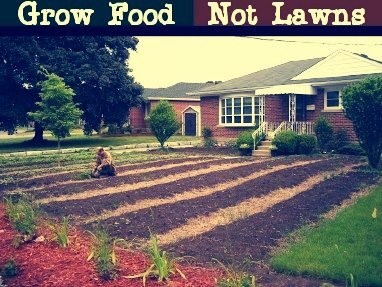  climate (micro climate)
      Is your yard wet, or dry? Once you know this decide what should be planted in the space and what materials to use.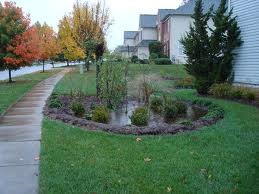 • Rain garden or alpine garden?
 Choosing sustainable materials.
      Use wood, recycled products, and reused landscape materials (brick).
      Sustainable fences or screening materials
 Eco friendly plants:
      Native species
      Variety of bloom times to attract pollinators throughout the growing season
      Eco friendly annuals such as Lobularia maritima
      Eco friendly perennials such as Iris sibirica
      Eco friendly shrubs such as Cotoneaster
      Eco friendly trees such as Sorbus aucuparia
      Eco friendly vegetables such as Potatoes, and Carrots.
      Eco friendly fruit trees such as Ribes rubrum
      Eco friendly herbs such as Chives
 Water
      Living walls, and green roofs
      Rain garden
      Permeable pavers are a great way to soak up rainwater
These are all great ways to help get you started on sustainable landscape practices.